The Nissan 300ZX!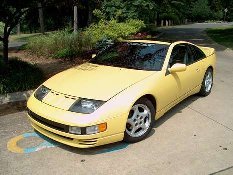 The Nissan 300ZX is emblematic of the Japanese manufacturers moving "up-market" with their sports/GT cars in the early 90's. The Acura NSX, Mazda RX7, Toyota Supra, and Nissan 300ZX all offered near super car levels of performance, but at a cost few consumers could afford. The numbers sold dropped year by year. All of these cars have depreciated enough, to allow the tuners to rebuild them to their wildest fantasies.
brp's version of the Nissan has been remolded in a ultimate LWB Fray/VHORS package.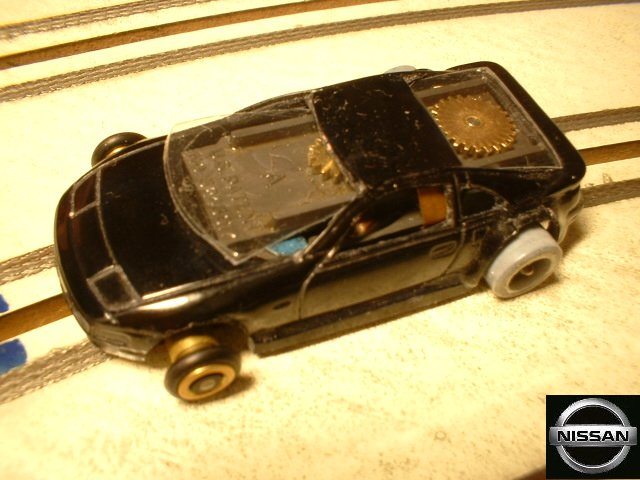 Nissan 300ZX, LWB, $12
(Shown in Black resin)
Nissan 300ZX (Ready To Run: Installed glass, drilled posts, brp screws), LWB, $15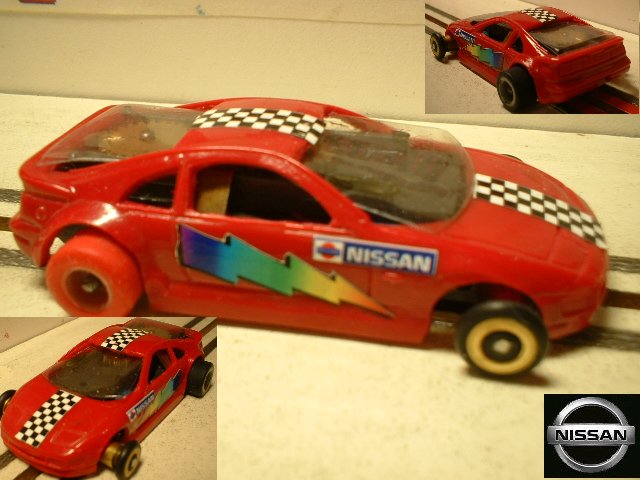 Nissan 300ZX Deluxe, (includes drilled posts, screws, & installed glass), LWB, $25
(Shown in Red resin, as raced by Tom Bowman in NJ Shootout. Production Deluxe bodies feature painted details)
Legend:
DP is for dual posts, SWB is Short wheelbase, LWB is Long wheelbase, MWB is the center wheelbase position. Bodies are shown mounted on a Fray chassis, unless otherwise specified, .305 fronts and .350 rears.
---
---
BRP's Gallery of Customer Bat-Jets
We have two levels of finish, the basic body is trimmed, untrimmed glass, and without drilled posts. Deluxe bodies include drilled posts, installed glass, screws, metalflake or pearl resin, stripes and or decals per request. email tom@bat-jet.com with your preferences.
BASIC BODY OPTIONS:
Drilled posts are available for an additional $2, per body.

Basic body glass installation is available for an additional $1, per body.

Brp screw set - 1-72 stainless steel or brass front, and a 1-72 nylon rear. The two screws, also allows full float on the body for better handling. This set does require countersinking your guidepin. Price is $2 a set.

brp Home Page