M.A.S.C.A.R.
HO Slot Racing in Hampton Roads
October 6, 2002 Races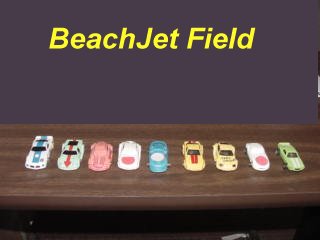 Collective Chaos Raceway hosted the first round of the MASCAR BeachJet and Super Stock races, on the Johnson Motor Speedway.
Steve Jones and John Peddy from Richmond joined the usual crowd for this race. The Tjet race went off without a hitch, Tom was cruising with the new Firebird...everyone else was having close racing. Super Stock was fast and furious, with everyone being very familiar with the track.
John Peddy drove a Scorpion in the round robin qualifier, in his first Super Stock race...unfortunately he had to leave before the main.
The crowd was small but enthusiastic, and MASCAR looks like a winning combination of classes for future races.
Beach Jet Results
3 minute Main Event
1- Tom Bowman, Pro, Bat-Jet Firebird, 78 laps
2- Steve Jones, Pro, Bat-Jet Ford GT, 69 laps
3- James Kennedy, Pro, Bat-Jet Crossfire GT, 69 laps
4- John Smith, Pro, Bat-Jet Crossfire GT, 67 laps
5- Ray Smith, Am, Bat-Jet Viper, 66 laps
6- Brian Edwards, Am, Bat-Jet Crossfire GT, 64 laps
7- Shawn Molter, Pro, Bat-Jet Crossfire GT, 63 laps
8- Andrew "Bud Ice", Am, Bat-Jet Corvette, 60 laps
9- Mark Smith, Am, Peddy XKE, 59 laps
10-John Peddy, Am, JL Camaro, 58 laps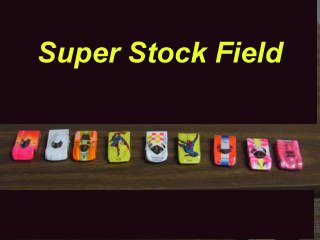 Super Stock Results
5 minute Main Event
1- James Kennedy, Pro, Panther, 289 laps
2- Shawn Molter, Pro, Panther, 280 laps
3- John Smith, Pro, Scorpion, 276 laps
4- Tom Bowman, Am, Patriot P2, 276 laps
5- Bud Ice, AM, Patriot P2, 267 laps
6- Mark Smith, Am, Lifelike, 250 laps
7- Ray Smith, Am, Patriot P2, 246 laps
8- Steve Jones, Pro, Scorpion, 89 laps