M.A.S.C.A.R. Races at Shawn's Suffolk Raceway
M.A.S.C.A.R. invites everyone to our races, at Shawn Molter's Suffolk Raceway, Suffolk, Virginia.
The Track is a new Robbie Whiteed routed 4 x 16 foot track, with TrakMate computer timing, and a custom built power supply.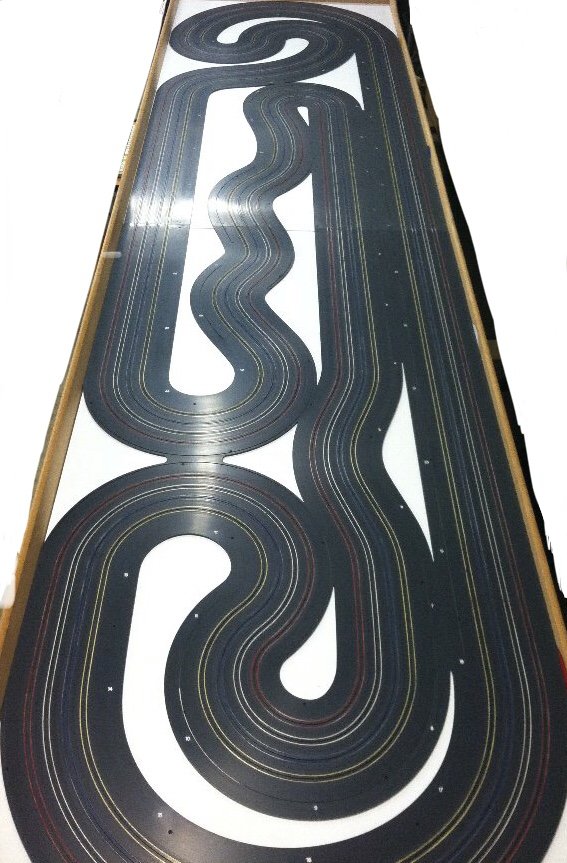 Location:

Shawn Molter

1524 Manning Rd

Suffolk, VA 23434

teamonslot@aol.com
---
Times: Track will open at 8:00am for practice. Tech at 10:30am, with racing to follow.
Google maps of the raceway
Questions: email teamonslot@yahoo.com
Directions:
From Hampton Roads, take 58 West towards Emporia. Turn left on Manning Road, next to the Hess gas station and across from Race World. Go exactly three miles on Manning Road, house is on the left. Track is in the garage.
From Richmond or points West or North:
1: Merge onto I-95 S toward PETERSBURG. 15.2 miles
2: Take the RIVES RD / VA-629 exit- EXIT 47. 0.2 miles
3: Turn LEFT onto RIVES RD. 2.0 miles
4: Turn RIGHT onto COUNTY DR / US-460. Continue to follow US-460 E. 49.6 miles
6: Merge onto US-58 W toward EMPORIA. 3.7 miles
7: Turn LEFT onto MANNING RD / VA-645. 3.1 miles
8: End at 1524 Manning Rd
Suffolk, VA 23434-7659, US