VW GTI
GTI Video Review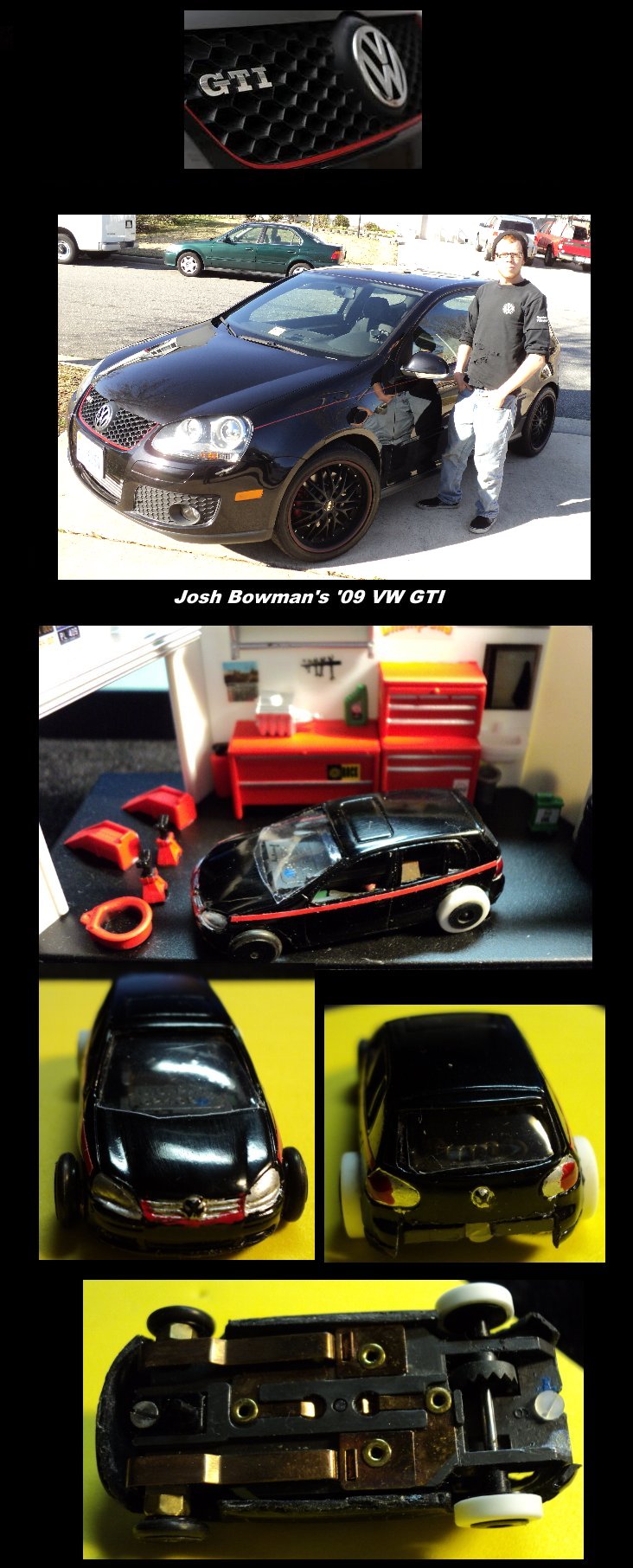 (Shown in Black)
VW GTI Deluxe, (includes drilled posts, screws, & installed glass), LWB, $25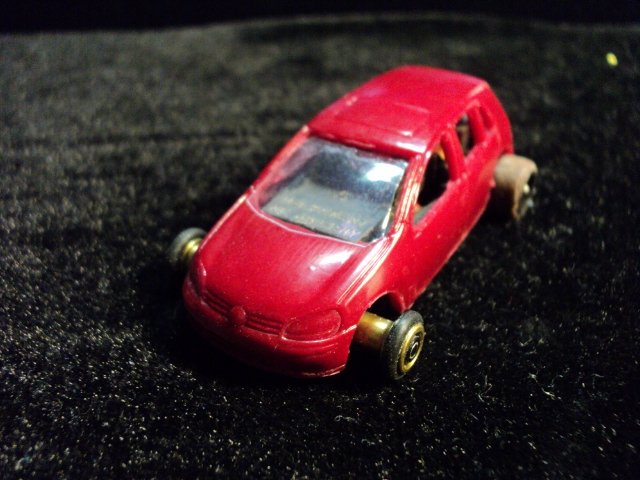 (Shown in Red)
VW GTI, LWB, $12
VW GTI (Ready To Run: Installed glass, drilled posts, brp screws), LWB, $15
Legend:
DP is for dual posts, SWB is Short wheelbase, LWB is Long wheelbase, MWB is the center wheelbase position. Bodies are shown mounted on a Fray chassis, unless otherwise specified, .305 fronts and .350 rears.
---
---
BRP's Gallery of Customer Bat-Jets
We have two levels of finish, the basic body is trimmed, untrimmed glass, and without drilled posts. Deluxe bodies include drilled posts, installed glass, screws, metalflake or pearl resin, stripes and or decals per request. email tom@bat-jet.com with your preferences.
BASIC BODY OPTIONS:
Drilled posts are available for an additional $2, per body.

Basic body glass installation is available for an additional $1, per body.

Brp screw set - 1-72 stainless steel or brass front, and a 1-72 nylon rear. The two screws, also allows full float on the body for better handling. This set does require countersinking your guidepin. Price is $2 a set.

brp Home Page