2001 Fray at Ferndale
Model Motoring Racing Team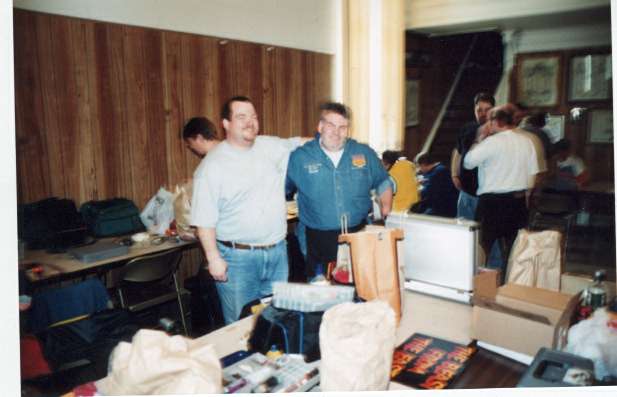 Team Captain Kevin Chesney and Joe Selinsky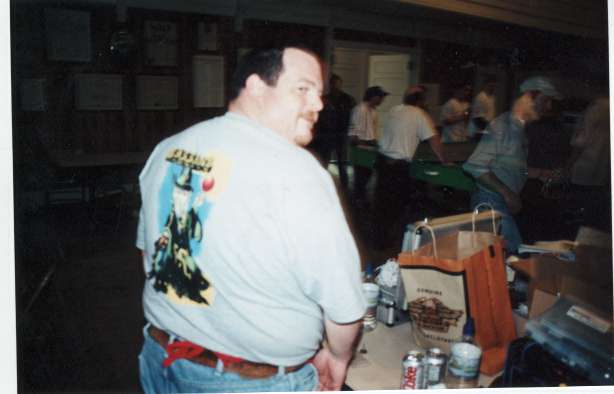 Joe showing his true colors!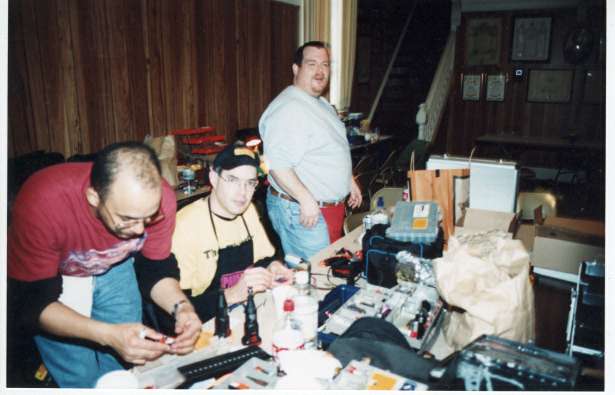 Gage, Joe Hoopes and Joe Selinsky doing a little frantic fray tuning!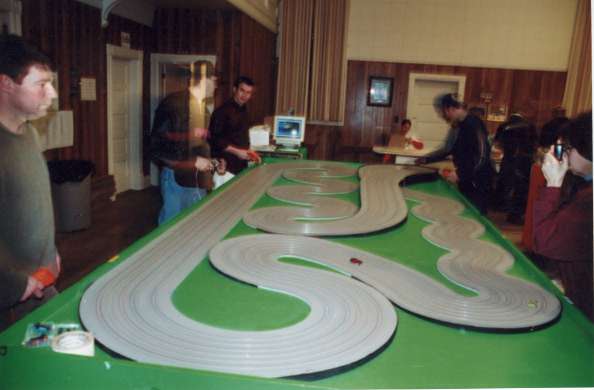 Ken Taylor practicing on the Green track.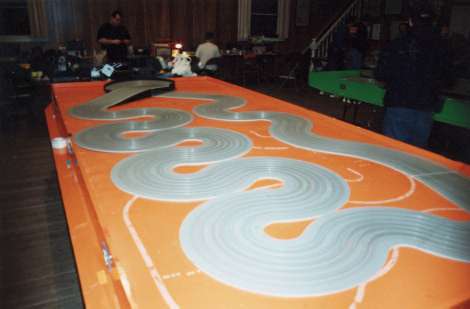 The sinous Brad Bowman Orange track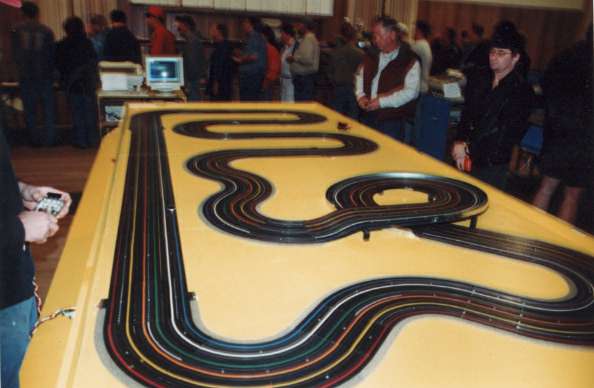 The Yellow track was used for the Individual round after the team race.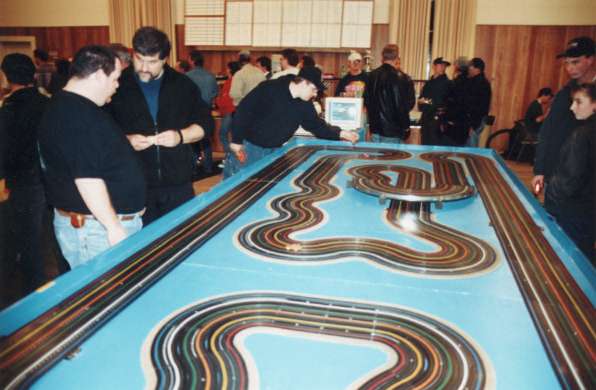 Joe talking with Socal's Chris Wiley at the Blue track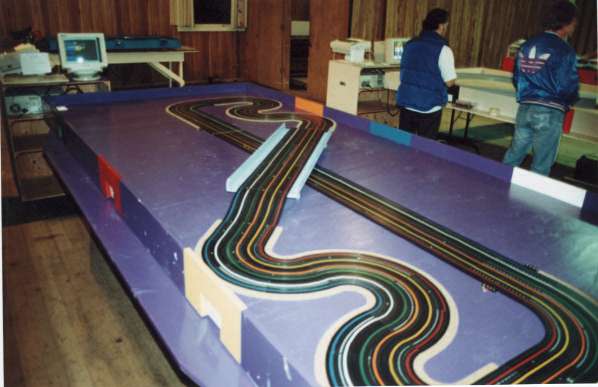 The Purple Track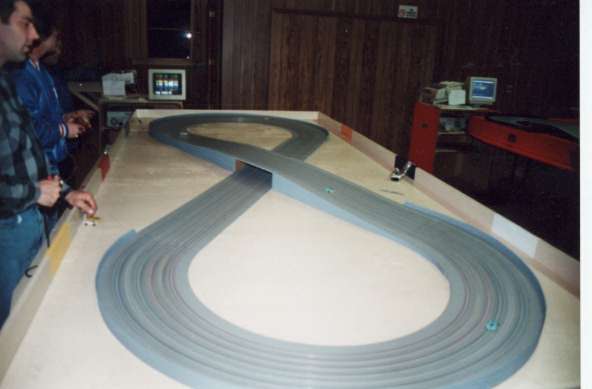 The infamous Tan figure 8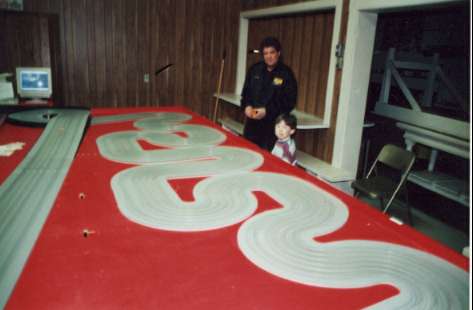 JB getting some local driving tips on the Brad Bowman red track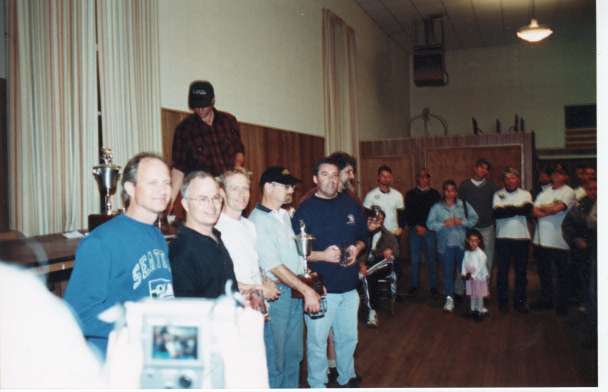 The Team champs-Southern California: from the left is Gary Patton, Mike Engelage, Milt Surratt, Chris Burneson, Rick Jochem, and Chris Wiley.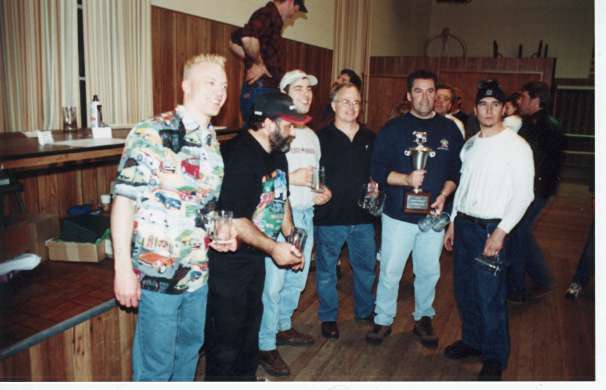 The top 6 individual racers, from the left: Shane Mitchell, Petaluma; Rick Machado, Ferndale; Steve Ward, Kansas City; Mike Engelage, Socal; Rick Jochem, Socal; Walter McClurg, Eureka.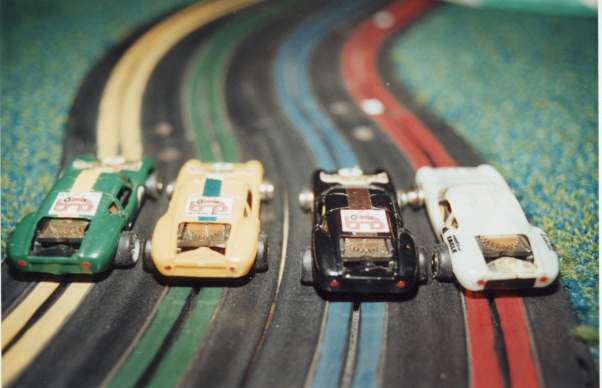 The Lola Fray Squad, That's all folks!