Ron Esterline's AFX style race car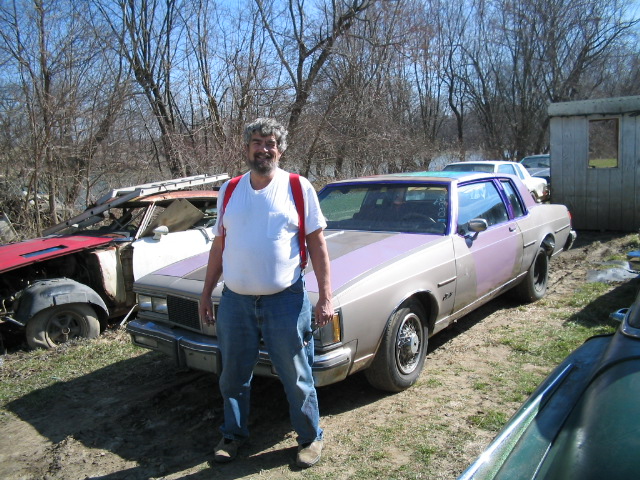 ...Pay no attention to the jolly fat man with the paint brush in hand. Lavender is done, chrome sprayed with clear purple, getting ready for the chartreuse. Paid $125 for this beast - no major damage - 82,000 mi. from a Volunteers of America auction - needed water pump - runs great. Over my left shoulder is my retired (now parts) '81 Regal, and my still viable black '86 Cougar. Ron...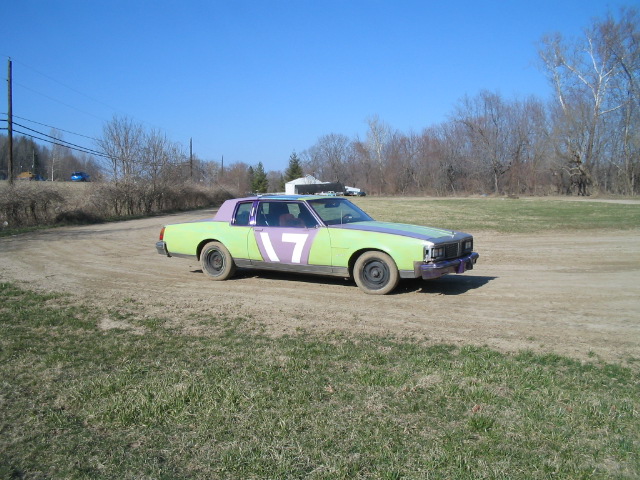 ...Vote for one of my cars #14, or #15) on the JL modelling customizing HobbyTalk board. Thx! Ron ...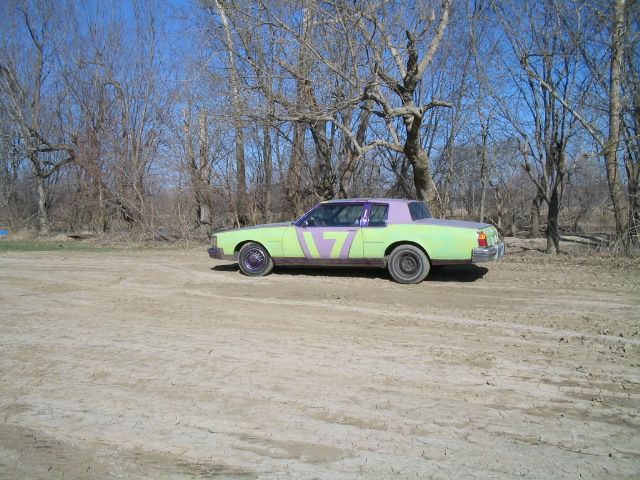 ...My new AFX ride in turn 2 of our dirt oval!...