Bowman Racing Products, brp to the discerning HO racer. Providing Fray bodies and HO racing parts, T-jet vintage Aurora style bodies, super slot car handling front end sets.


Click on the image for large 3D views, and to use the PayPal shopping cart.
The two categories of Bat-Jets, are Vintage, bodies from the traditional age of the T-Jet:
Bat-Jets with the Fray Style appellation indicates light weight racing bodies, featuring long wheel base (LWB), low riding rockers, no body part thicker than 1/8". These bodies meet the rules of the Fray, VHORS and ECHORR Super Stock classes. Fray Style RTR bodies will be provided with installed windshield only. Rear glass is optional on these bodies and will have to be specified when ordered.
We offer a wide variety of other racing bodies, which may be suitable for other racing classes. If you have any doubt on the suitability of a body for a particular race, please email tom@bat-jet.com for my recommendation.
Modern, bodies from the last couple of decades for the T-Jet chassis:
Bat-Jet Color Chart
New Ignite Flourescents under black light!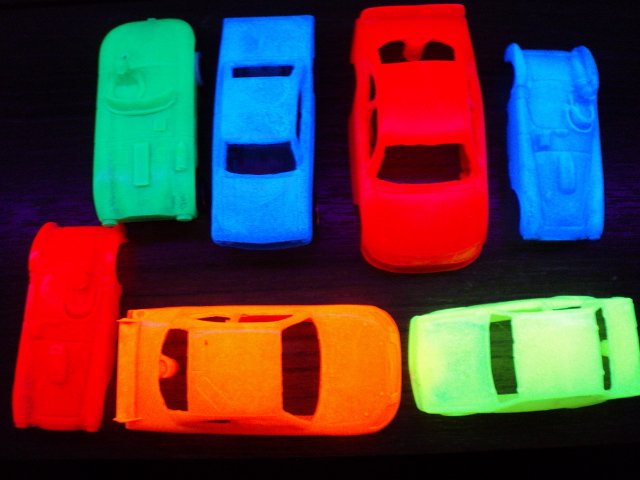 brp reserves the right to improve the product, final product appearance may vary.
We have three levels of finish, the basic body is trimmed, untrimmed vacuformed glass is provided for closed bodies, without drilled posts. The RTR body is the Basic with the addition of installed glass, drilled posts and BRP screws. The Deluxe body, you get painted details, choice of stripes. and decals or SlotProSpeedway stickers. All bodies are offered in your choice of shiny resin, Metalflake, Pearl finishes or the newest Ignite Flourescents. E-mail any special requirements for the bodies to tom@bat-jet.com.
Bat-Jets are generally speaking made-to-order, some bodies are made for sale at races, but most have to be made because of the large number of designs and colors we offer. If a body is needed for a particular race, let me know with your order...it's best to order in advance however, so as not to be disappointed!
"How to" article on Bat-Jet Glass Installation
---
Check this page for our wide, NASCAR style bodies: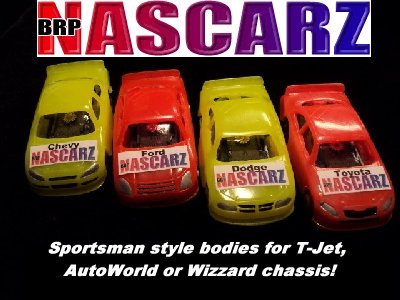 Check this page for brp's unique front ends and accessories: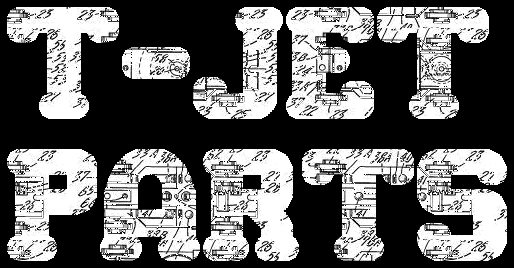 For complete coverage of T-Jet parts, check Jerry Schmoyer's pages: ---
Check this page to see the craftsmanship of my Bat-Jet customers: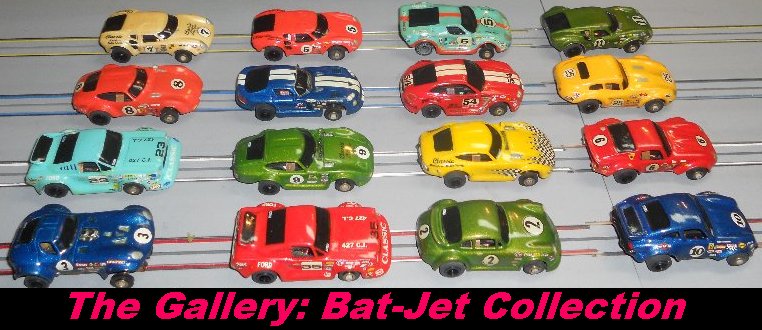 Contact and Ordering Information

New policy, International Orders use PayPal Shopping Cart!


Join Bowman Racing Product's Yahoo Group to receive special deals and current information on new product releases.
This is a receive only group and is not interactive.
Go to Bowman Racing Products Yahoo Group
Since 4-7-08