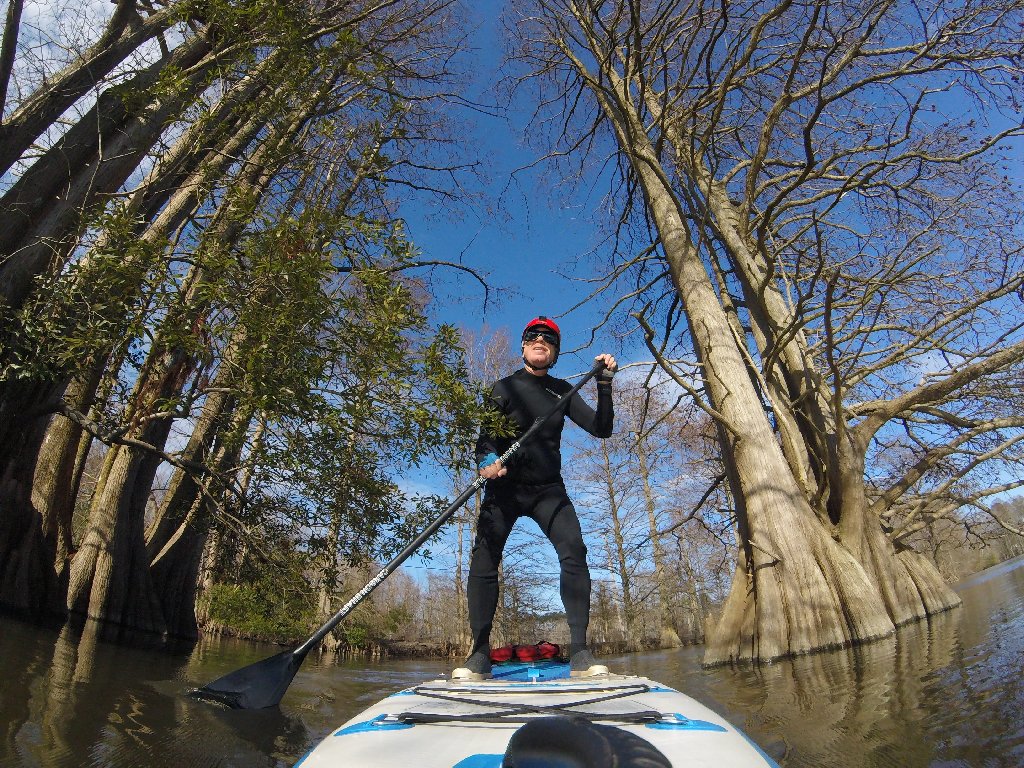 My wonderful son, Josh, and his lovely wife, Ashleigh, gave me this 3/2 wetsuit for Winter paddling...great to paddle all year round!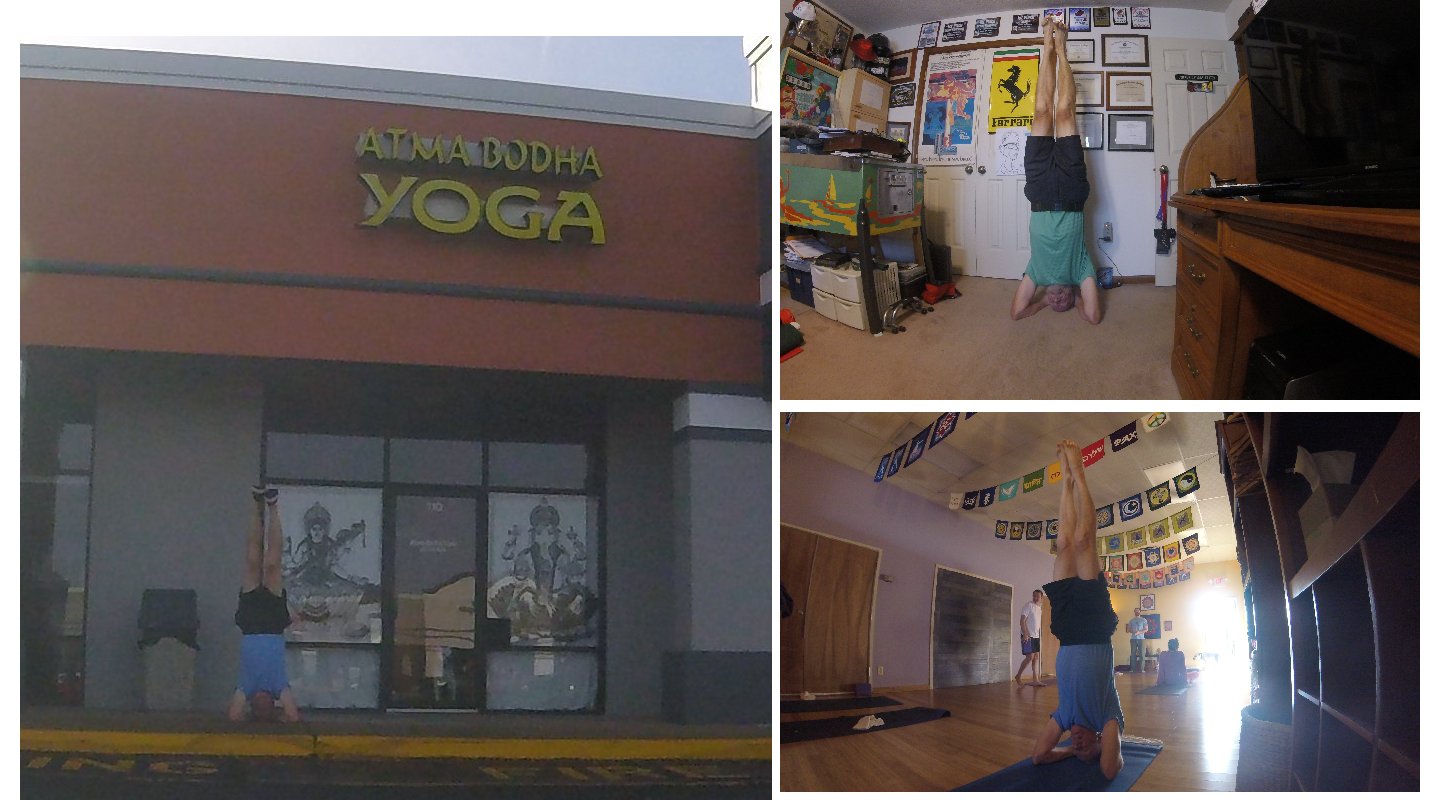 Since turning 60, Atma Bohda Yoga, has been my Yoga studio in Virginia Beach.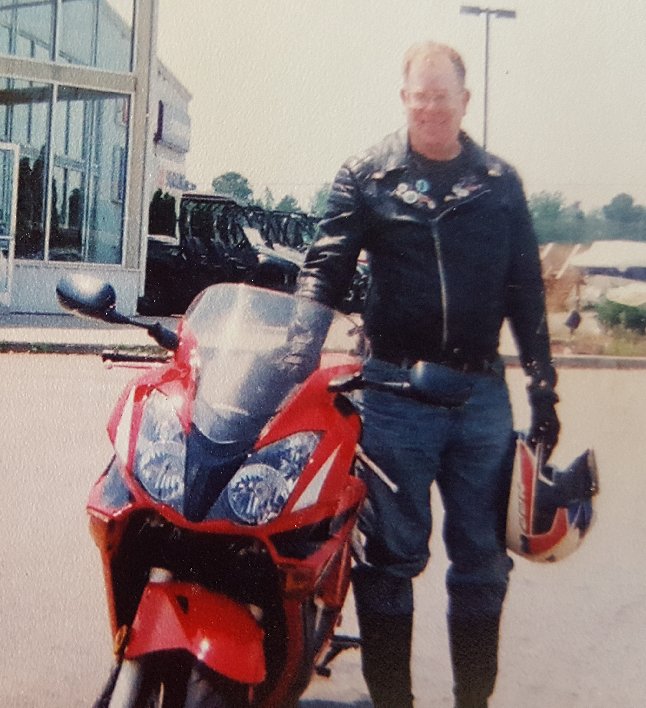 I've been a motorcyclist since 1969, first a street registered Honda MiniTrail, and then larger motorcycles through the years. Over the years, I've taken many trips on bikes: a 500 mile one day trip from Moorhead to Minneapolis on a Honda CL125, a European road trip on a Kawasaki KE175, a trip from Okinawa to the main Japanese islands of Kyushu and Honshu on a Honda VF500, an Australian road trip from Melbourne to Arkaroola on a Kawasaki KLR650.
But click the link to see my longest trip, Virginia Beach to Ferndale, California on a Honda VFR800.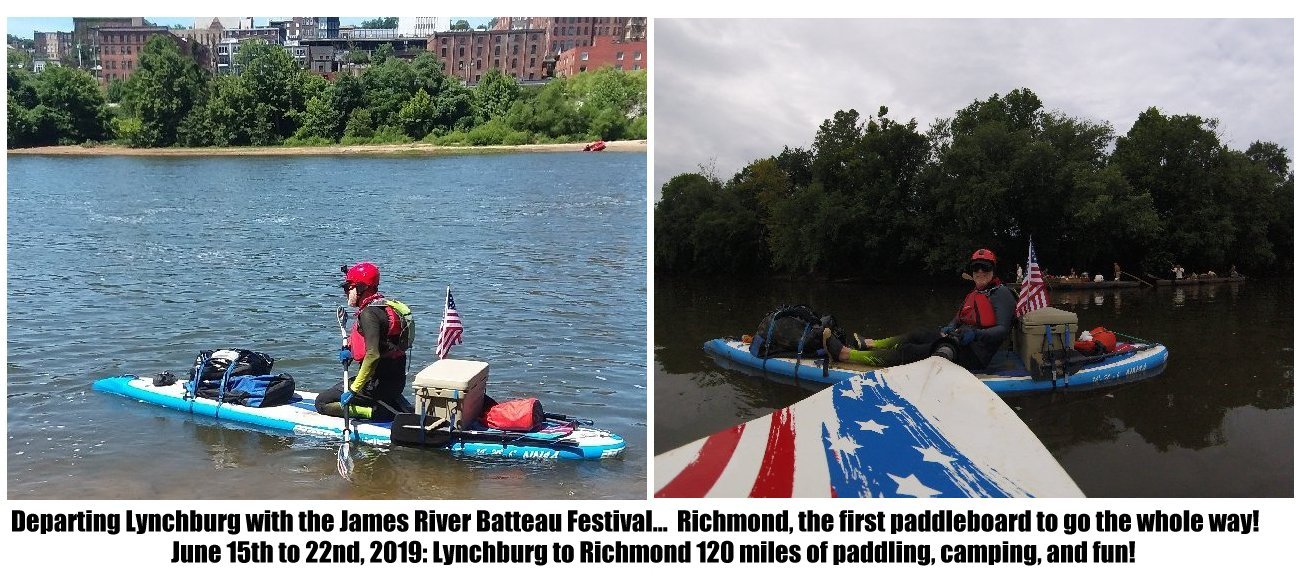 The full story of the JRBF, from my point of view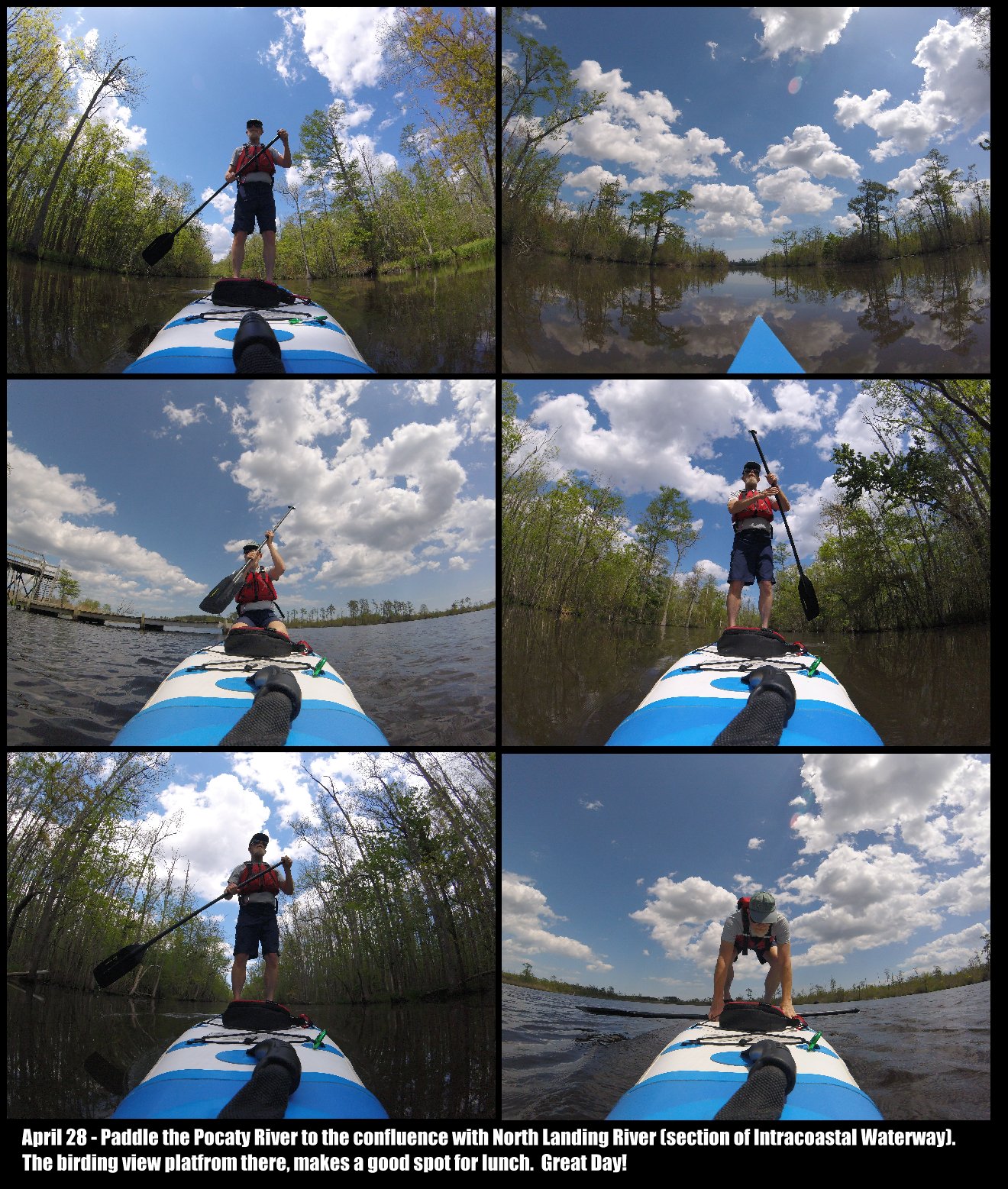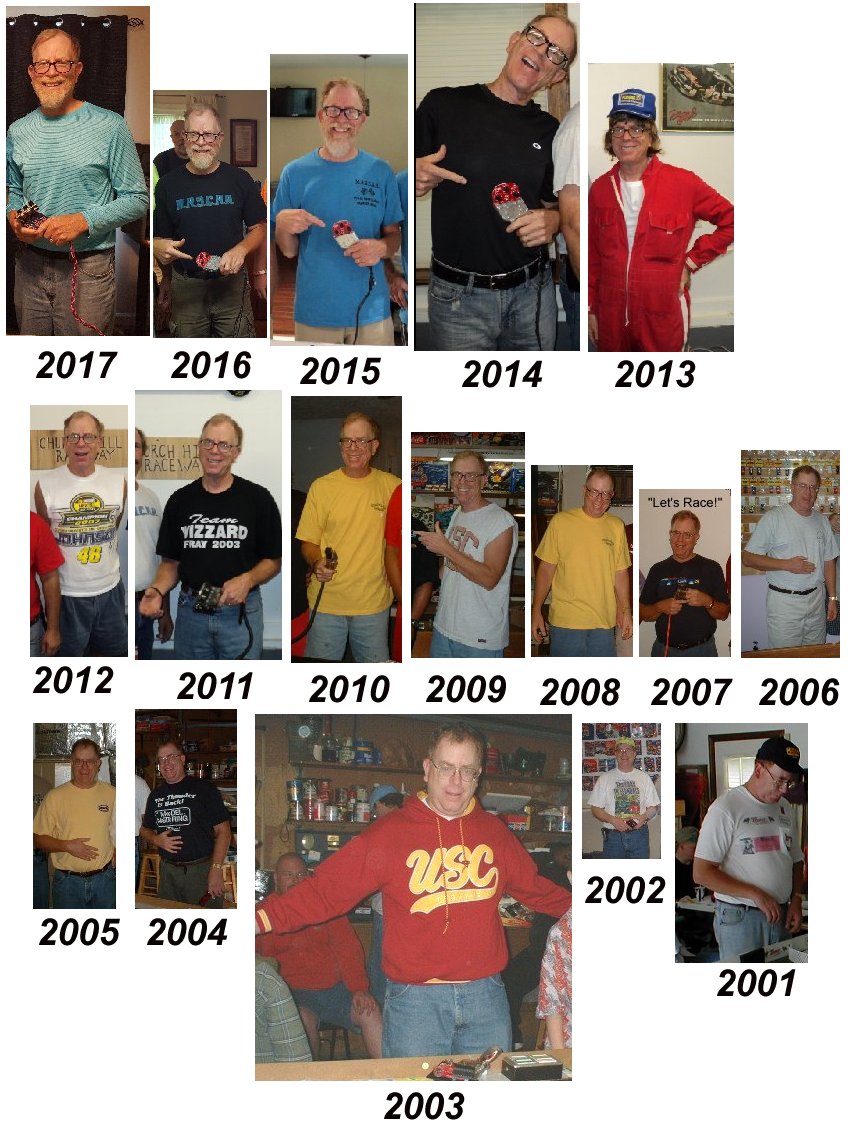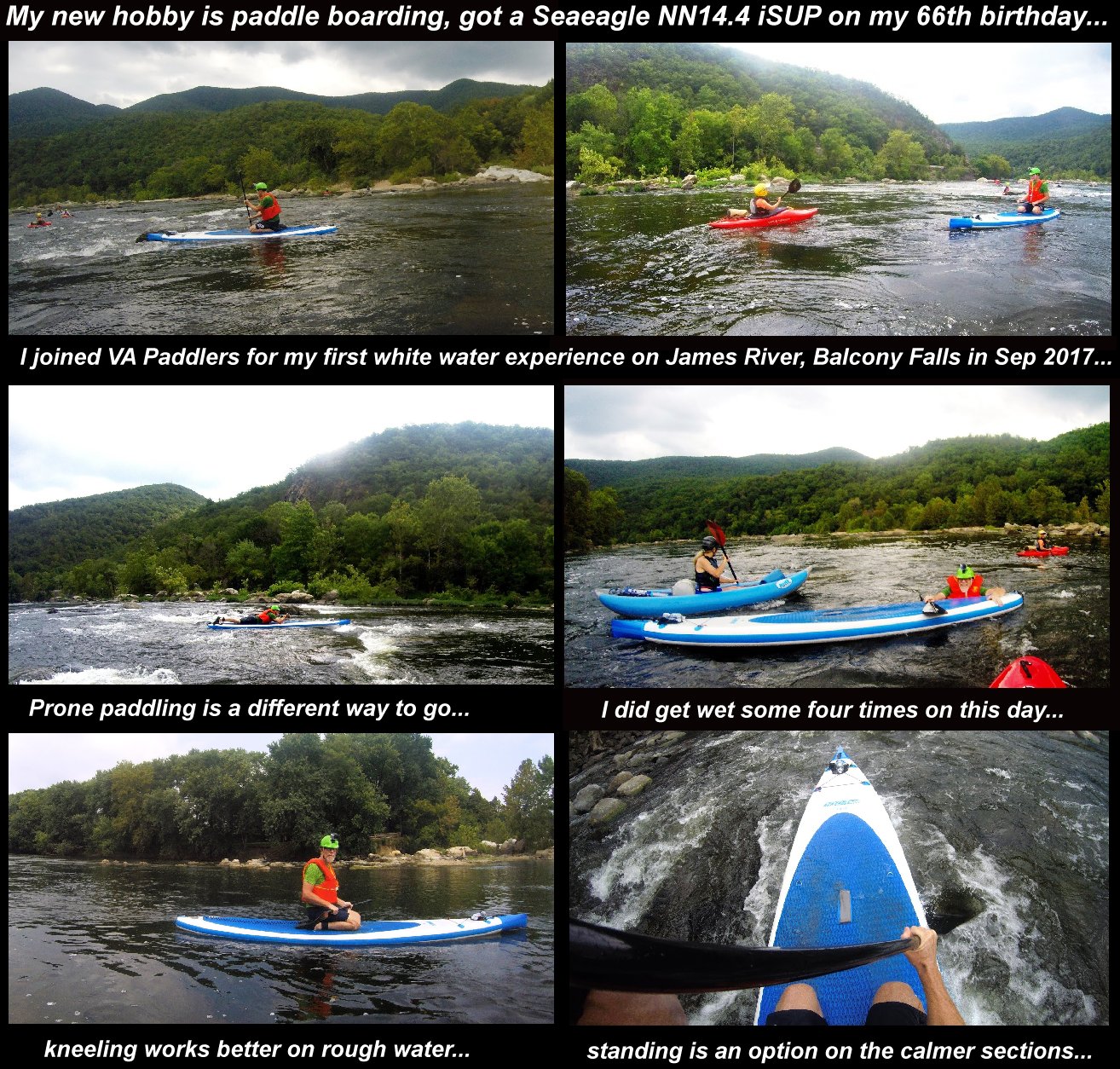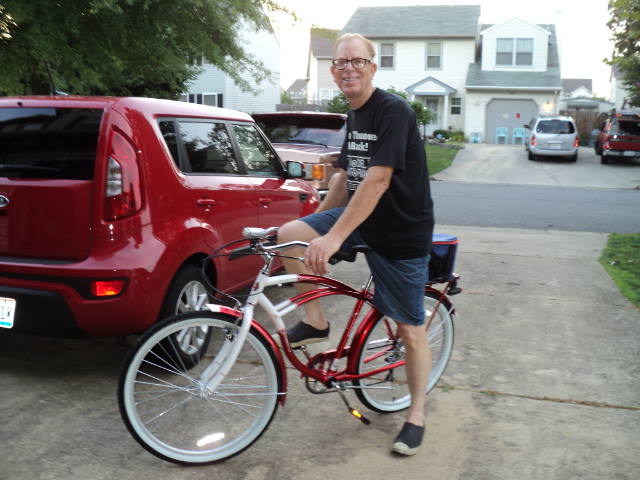 50 years ago while playing with my HO cars, I delivered papers for the Minneapolis Tribune and Fargo Forum, on my red Schwinn Typhoon, very much the same bike as I just bought.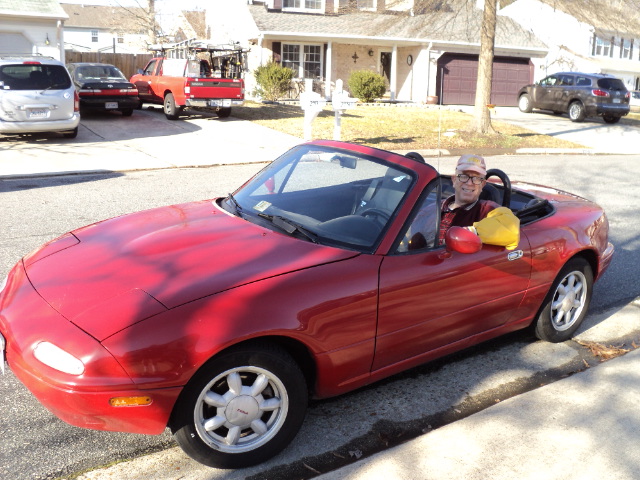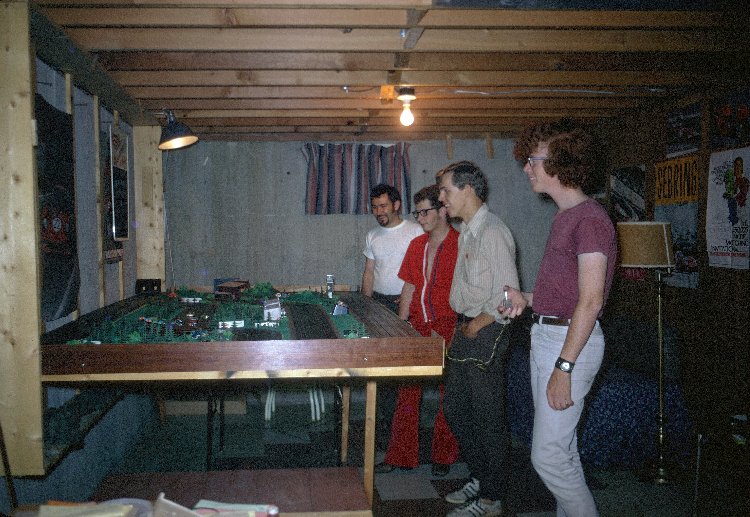 My basement track in Moorhead, Minnesota, early 70's, with Lynn Rice, Racer X, Mike LaMusga, Tom Bowman

Team results by table in Adobe pdf format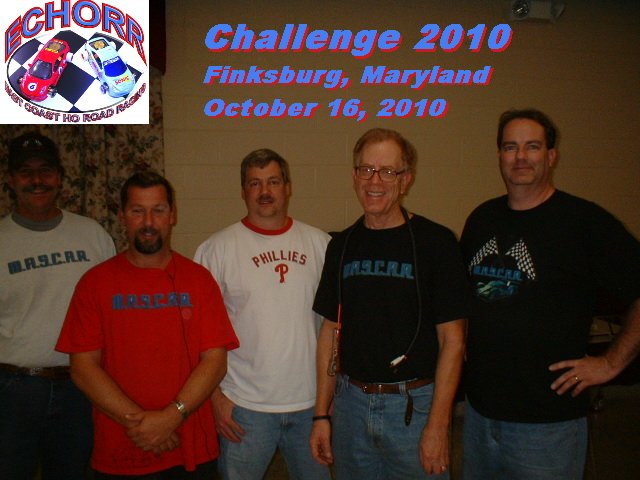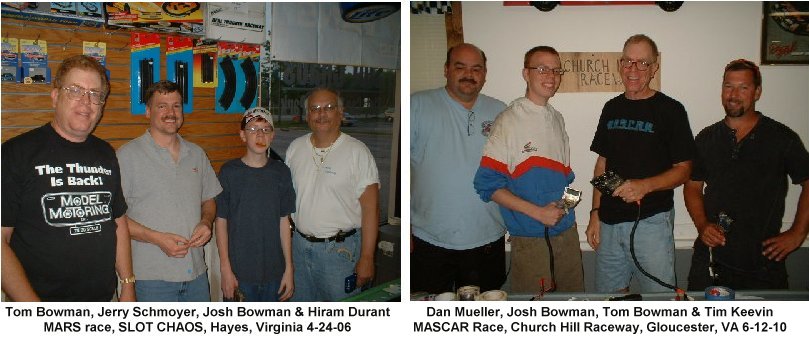 Faster and 70 pounds lighter!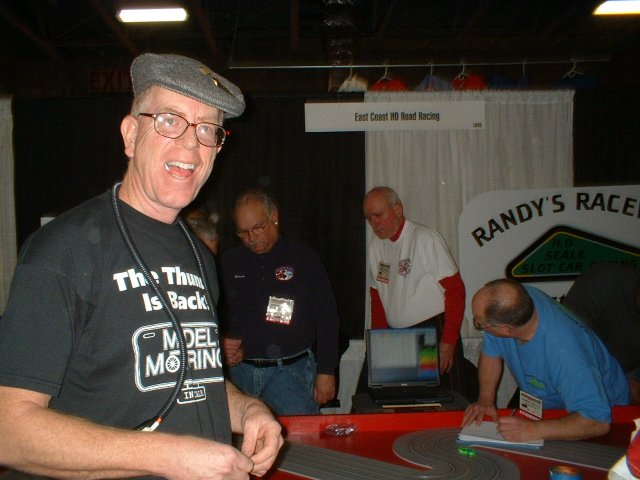 Tom after winning an ECHORR race at the Motorsports Race Car Trade Show at the Greater Philadelphia Expo Center 1-23-10
Sneek peek of brass wars chassis from the early 70's from my junk box!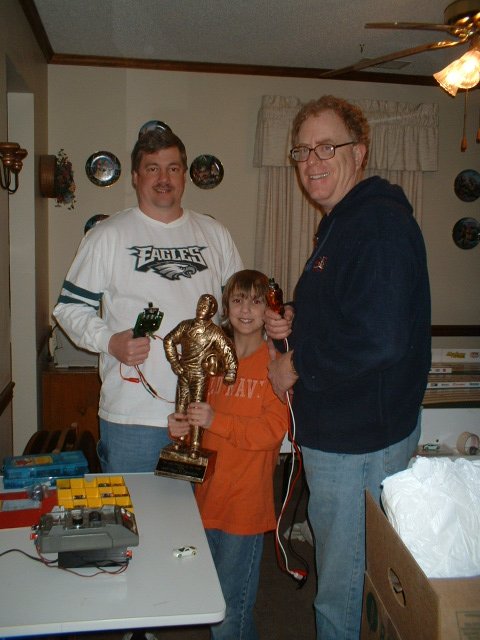 Jerry Schmoyer receiving the 2008 HO Product of the Year trophy from Justin Schmoyer, for the brp Stage II controller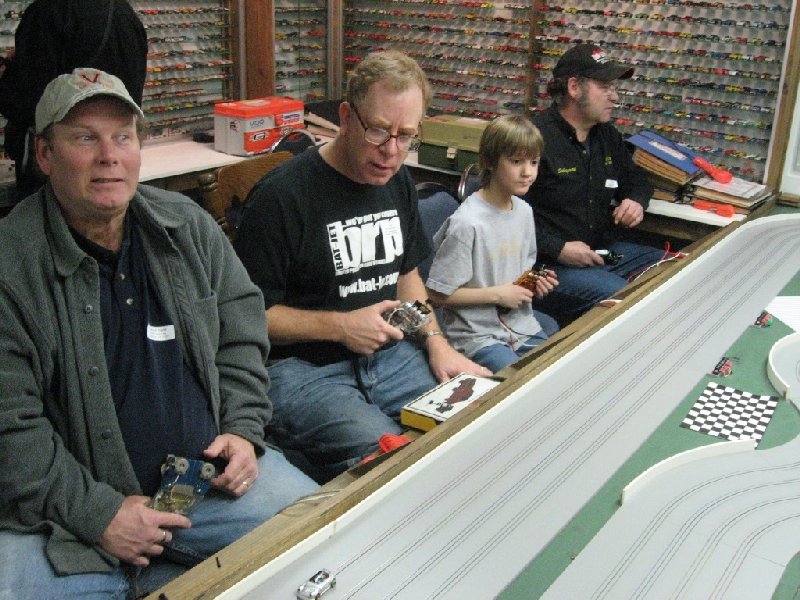 David Payne, Tom Bowman, Justin Schmoyer & Tim Kirk racing on Slugger's 12 foot MaxTrak, Slugger's slot car show, January 24, 2009, Woodbridge, VA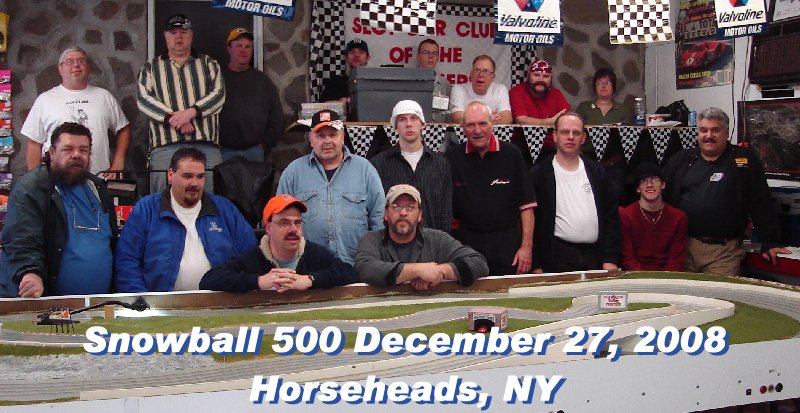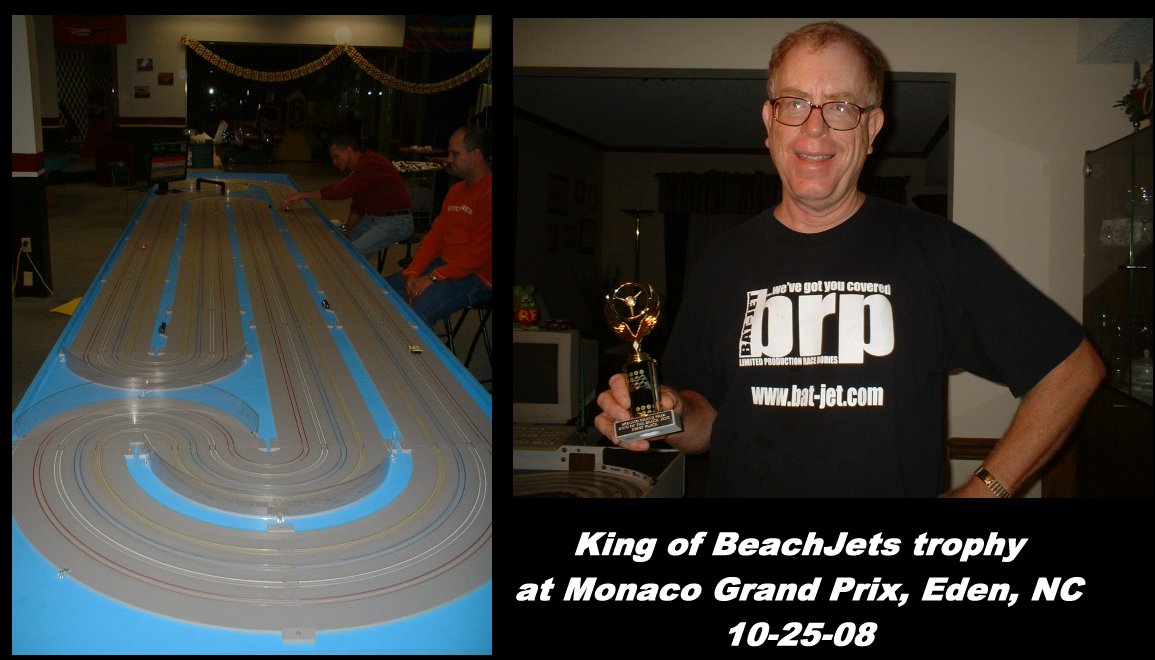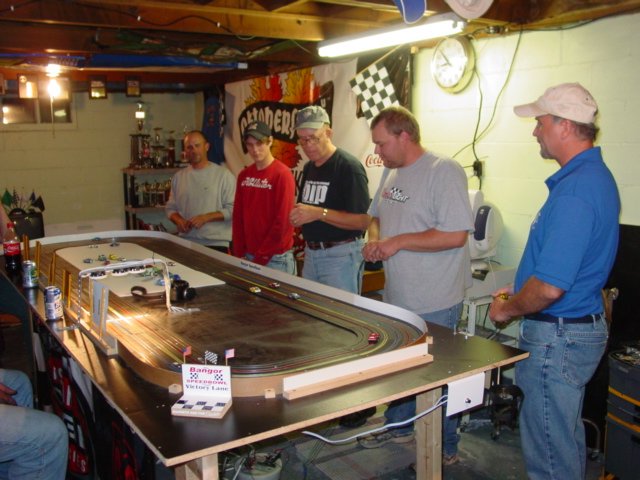 Running with the River City HO Racing Association, Bangor, Wisconsin.
(L-R)Greg Oliver, Drew Kreibich, Tom Bowman, Tim Degenhardt, and Paul Gilbertson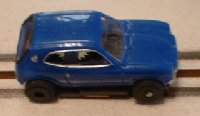 Check out the tiny Honda 600Z, my second car...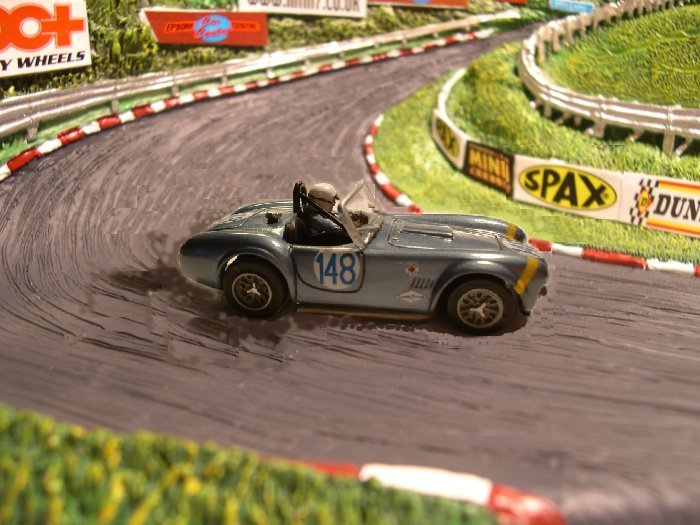 Dan Gurney's Cobra at the Targa Florio. The body and wheels were made by Slotcar Innovations and detailed by Richard Picard.
I won the car at the "Gear-Up" auction in August of '05.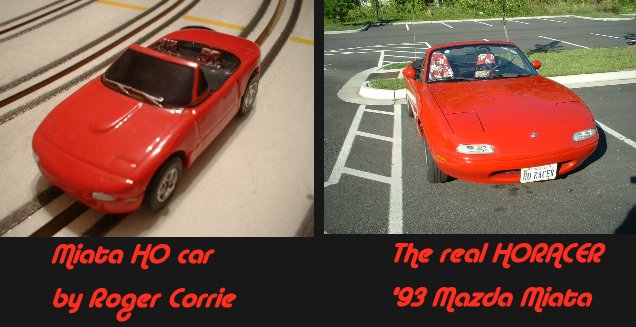 I've finally made a T-Jet size Miata, thanks to Roger Corrie for shrinking the Tyco version! Click on the picture to view. ...TOM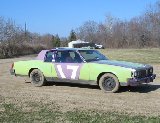 Ron Esterline's AFX style dirt car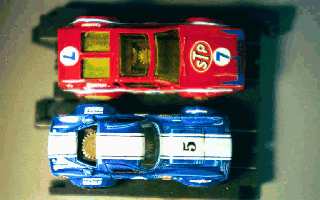 Visit my Gallery of HO slots.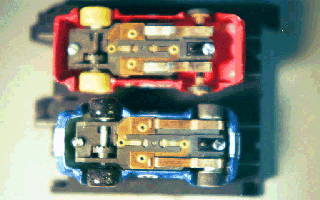 Step by Step procedures on building a flared Thunderjet racer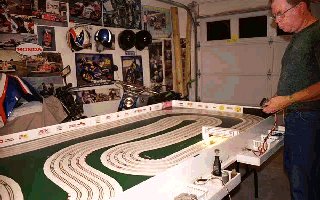 Visit my pages devoted to Ed Bianchi's prototype magnetic braid track.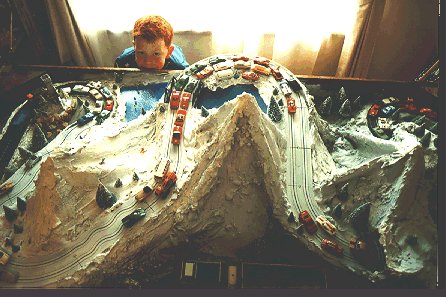 Alpen Rennen, Model Motoring through the Alps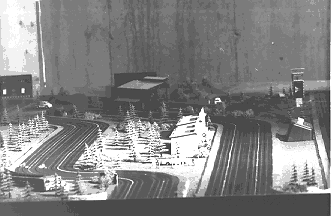 Photo Gallery from 1969-1970 H.O. Racing Association of Fargo tracks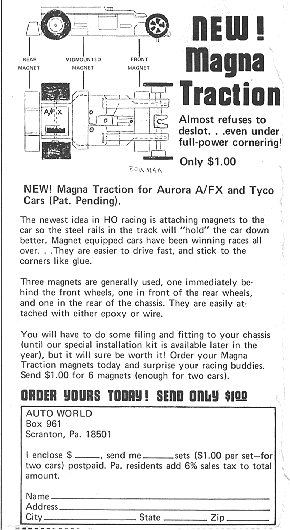 Car Model articles on the development of the Magnet Car